Virgin Galactic's tourism spaceship reached, for the first time, what the company considers the boundary of space, getting a big step closer to turning the dream of commercial space tourism into reality, the Associated Press reported.
According to mission official Enrico Palermo, the rocket ship reached an altitude of 82 kilometers above California's Mojave Desert on Thursday, before beginning its gliding descent. The aircraft called VSS Unity, landed on a runway minutes later.
"We made it to space!" Palermo, who is from
The Spaceship Company (TSC)
, Virgin Galactic's aerospace-system manufacturing organization, said.Virgin Galactic aims to take paying customers on the six-passenger rocket, which is about the size of an executive jet.
Virgin Galactic founder
 and business magnate,
Richard Branson
, has said he wants to be one of the first on board.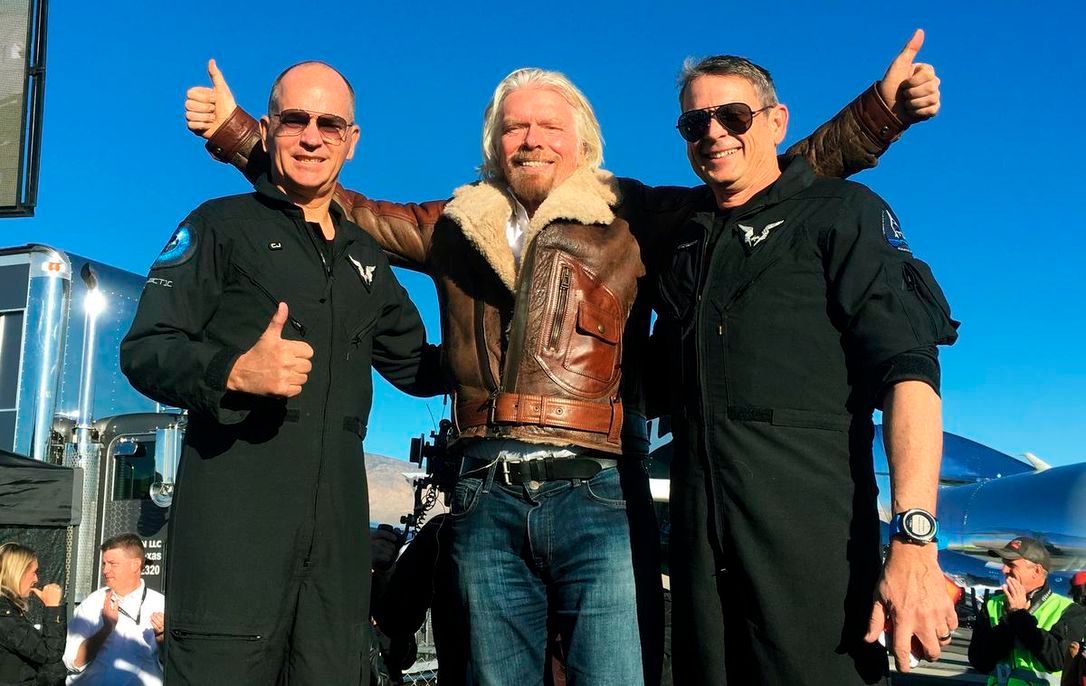 Branson greeted the pilots after the test, declaring "Space is Virgin territory!"
PREVIOUSLY: Virgin Galactic To Open Commercial Spaceport In Italy