It could take a dozen jam-packed visits to London, Paris, Barcelona or Berlin, and we'd still never be able to tick off all of their fascinating attractions. Stockholm might be the largest city in Sweden, yet thankfully, it's far smaller than those European behemoths and is mostly discoverable on foot or by bike.
RELATED: 5 European Cities Where You'll Be Broke (& 5 Where Your Dollar Stretches)
While it remains nearly impossible to conquer Stockholm entirely in just one weekend, we'll be able to witness enough of its colorful beauty, ambiance, history, and unique culture to have us planning our next trip back to the Swedish capital before we've even left the first time.
11

Explore hipster Södermalm
To kick off our weekend of adventure, we're taking a stroll through one of the city's most gentrified, eclectic and trendy neighborhoods - Södermalm (locally referred to as Söder). With intriguing independent galleries, a number of welcoming restaurants, plenty of unique boutiques and an epicenter for the city's nightlife, Soder has come a long way from what was once a rigid working-class neighborhood.
The best way to explore the island is on foot - either venturing solo at your own pace or tagging along on one of the many free walking tours.
10

Dance the night away at an Open-air club
9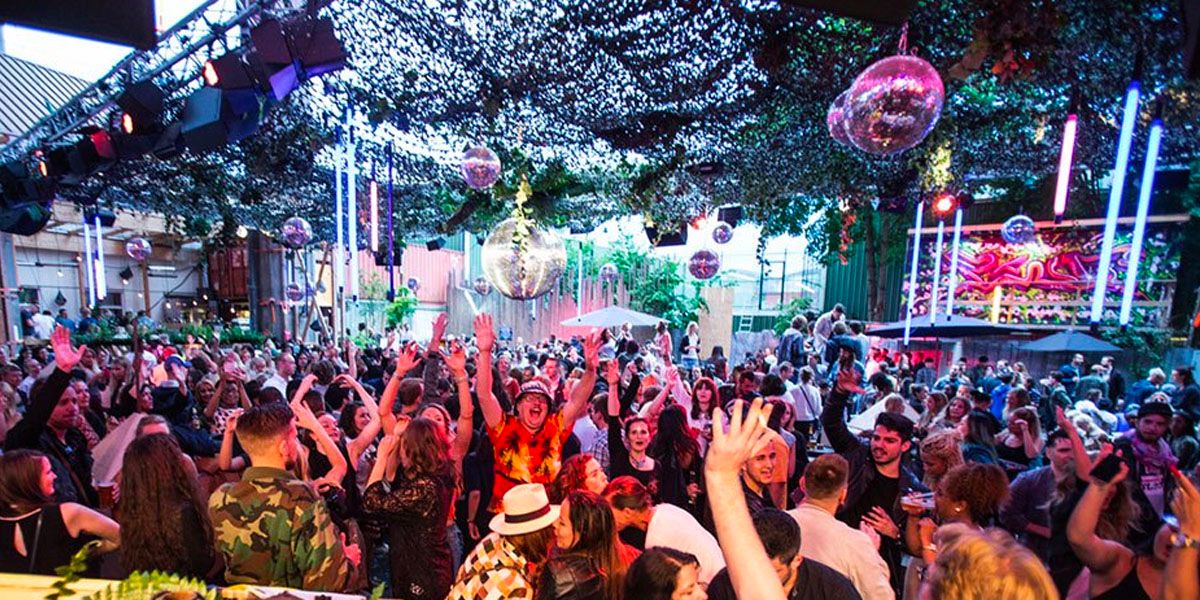 It's common knowledge that at such a high latitude, winters are going to be long, cold, and bitter. When the hibernation is all said and done, however, Stockholm seriously knows how to shine in the summertime. A number of outdoor terraces and rooftop bars are set up between May and September, none more talked about than Trädgården, Södermalm hub for summer nightlife.
With a giant courtyard that offers party games, greasy food, and, of course, plenty to drink, Trädgården never fails to put on a show for tourists and locals alike. The interior remains open in the colder months as well, turning into a two-floor techno club.
8

Sweat it out at Hellasgården's lakeside sauna
After partying the night away, odds are that we'll want nothing more than to kick back, relax, and sweat out the excess toxins still floating around from the night before. There's no better place to do so than in one of the saunas over at Hellasgården, an area known for its lush forest and plentiful hiking and biking trails.
RELATED: 10 Essential Spots On A Weekend Visit To Prague
If you're still in need of convincing, while soaking in the steam and living the traditional Nordic experience, you can also take in the fascinating vistas of Stockholm and the river below.
7

Catch Maritime fever at Sjöhistorika Museet
Built across 14 islands with 50 interlinking bridges, Stockholm is one of the few cities that sits almost completely on an archipelago. Once we leave the city limits, however, the number of islands skyrockets into the thousands. With that in mind, it makes plenty of sense that the Scandinavian city plays host to the largest maritime museum in Scandinavia.
RELATED: 10 Awe-Inspiring Natural Wonders You Can Only See In Europe
With a vast collection of close to 1000 maritime artifacts, comprising of everything from ships to navigation instruments, weapons, and nautical art, Sjöhistorika Museet is heaven on earth for the oceanic-orientated souls out there.
6

Witness the Changing of the Guard
We've admired the unmatched beauty and splashing color of the Stockholm archipelago and discovered its maritime significance along the way, but it's about time that we took in some of the city's history as well - after all, Stockholm's Royal Palace has been standing since the turn of the 18th century.
When the clock strikes 12.15pm, day in, day out (except for 1.15pm on Sundays), visitors and locals alike can take a few minutes to admire the performance of the Changing of the Guard - a routine which dates back to before the Palace itself was even standing.
5

Explore one of the many (free) museums
While the glistening city of Stockholm (and most of the cities across Scandinavia, in fact) might sport a reputation for being painfully expensive, with just a little shove in the right direction, we'll be penny-pinching as we soak in its attractions in no time.
All of the Swedish History Museum, which puts on live-action summertime Viking displays, the Modern Art Museum (Moderna Museet), Medieval Museum (Medeltidsmuseet), Performing Arts Museum (Dansmuseet), and Natural History museum are entirely free to visit. So, if you're searching for a culture fix, look no further.
4

Admire the incredibly artistic subway system
Sure, New York City's subway or the London Tube might be the world's most well-known underground transport systems, but Stockholm is undoubtedly home to the most beautiful. Over 100 of the city's once-dreary stations have been rejuvenated with flair, sporting intrinsic, themed installations, dotted with giant paintings, and enhanced by photo-worthy sculptures.
RELATED: 10 Things To Do In Copenhagen If You're On A Budget
The highlight of the city-wide art gallery is often declared to be the Solna Centrum Station, which has been transformed into a stunning showcase of the 'gates of hell'. As you can see, even getting from point A to point B is Insta-worthy.
3

Unleash the inner foodie at Hornstull waterfront market
While our minds immediately sway to Ikea when we first think of Sweden, the Nordic nation has plenty of local culture to be proud of aside from the furniture megastore. Foodies, buckle up because we're about to dive into the city's unique gastronomy. On weekends during the summer months, a vibrant flea market sitting on Hornstull's waterfront offers a selection of food trucks, serving up mouthwatering crêpes, sandwiches, curries, burritos, local delicacies, and everything in between.
If you're in search of some peace and quiet away from the crowds, then simply get your dish to go and take your snacks out to the neighboring Tantolunden park for a relaxing picnic.
2

Take in the view from Monteliusvägen
All it takes is one look at the shimmering waterways and brightly colored facades perched atop the cascading hills to fall in love with Stockholm's aesthetic - and the best place to soak it all in is over at Monteliusvägen. Welcoming locals, tourists, and anyone who simply wants to snap a few social media-worthy photos at sunset, this quarter-mile walking path is not to be missed.
As it curls along the cliff's edge, nestled away from the hustle and bustle of Söder's main area, Monteliusvägen shows off unbeatable panoramas of the city's illustrious landscape.
1

Stop in for a pint at Nya Carnegiebryggeriet
We've traversed around the entire city, and now to cap it all off, we're kicking up our feet and sipping on a local craft beer - because we deserve it after all that walking around. While it remains a relatively unknown entity in tourist circles, locals are well aware of the unique attraction (and beer) on offer at Nya Carnegiebryggeriet, a local craft bar.
Outside of the bar itself, the experience at Hammarby Sjöstad is intriguing in its own right. The area was actually a former industrial wasteland, thankfully now cleaned up and reimagined as an urban eco-district.
NEXT: Natural Beauty: Top 10 Prettiest Destinations In Europe