Calling all Potterheads –  if you happen to be going on vacation, you must absolutely transit through Singapore's Changi Airport, which has gone into full-on Harry Potter and Fantastic Beasts mode.
Yes, Harry Potter and Fantastic Beasts have taken over all this airport's terminals for the launch of the Wizarding World Holiday that offers life-sized recreations of places made famous in the Harry Potter and Fantastic Beasts book and film series. It's also bringing the goods from the new film Fantastic Beasts: The Crimes of Grindelwald, according to USA Today.
PREVIOUSLY: YOU CAN VISIT DOBBY'S GRAVE AT THE WALES HARRY POTTER FILMING LOCATION
So let's visit a few of the enchanting attractions in store for Potter aficionados. Well, you will witness the charming village of Hogsmeade come to life during the daily snow and light show, including the
Hogwarts Express train
, Zonko's Joke Shop, Madam Puddifoot's Tea Shop, Owl Post and sweet shop Honeydukes. Terminal 3 will morph into Diagon Alley, featuring familiar favorites like Weasleys' Wizard Wheezes and Quality Quidditch Supplies.Around the airport, you will be snapping all the selfies you want – in front of Ron Weasley's flying Ford Anglia from
Harry Potter and the Chamber of Secrets
, for instance, or next to portraits of famous wizards in the halls of Hogwarts, or even sit atop a broom in front of a Quidditch shop.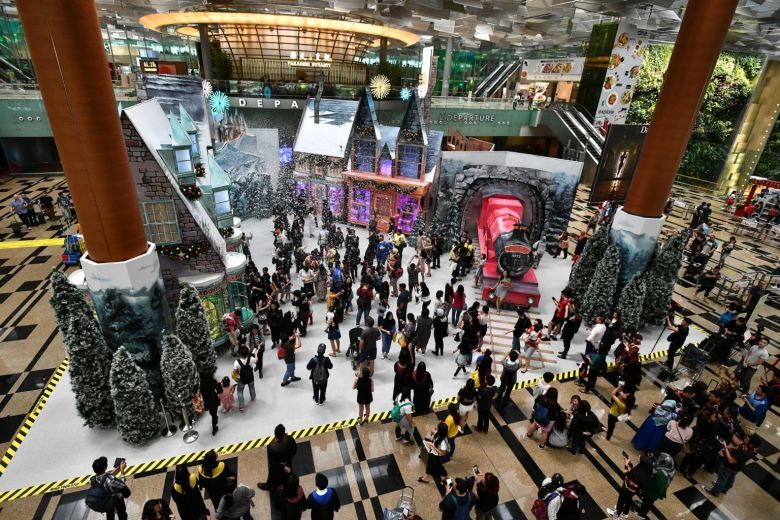 There will be a rare replica of the famous Whomping Willow tree in terminal 2, and in the terminal 1 Transit Hall, travelers will find a recreation of
Newt Scamander's Menagerie,
which can be seen in the new film
Fantastic Beasts: The Crimes of Grindelwald. 
Should you want to bring some memorabilia back home with you, you can get your hands on some unique merchandise that will be available at the Wizarding World.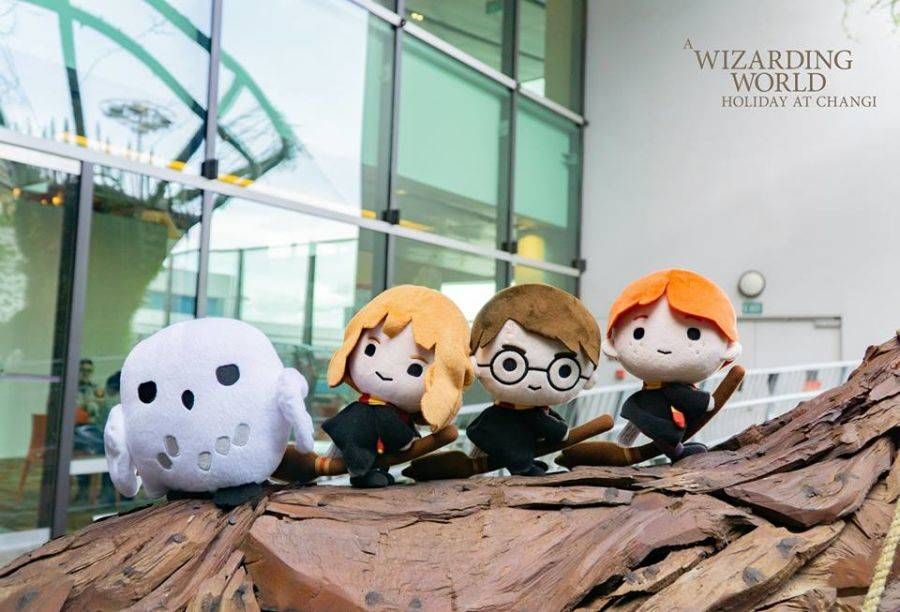 You'll also discover plenty of fun activities that you will certainly be excited to be a part of, like a Wand challenge, Niffler challenge, and of course, the Quaffle Toss. Also, this is your golden opportunity to play
Quidditch
.
You can also dress up in Hogwarts uniforms provided by a shop inspired by Madam Malkin's Robes for all Occasions.
The Wizarding World Holiday at Changi Airport is happening from now until mid-February 2019. The airport is sure to cast a spell on all muggles. Pack up your bags!
READ NEXT: 25 REAL-LIFE PLACES THAT COULD BE STRAIGHT OUT OF THE HARRY POTTER MOVIES