Every country around the world is home to an array of wonderful native animals. One of the best reasons to travel (if you're an animal lover) is to get the chance to see and sometimes interact with these creatures beyond a traditional and often cruel zoo setting.
Many countries that are home to rare or endangered animals boast sanctuaries, refuges, and even volunteer programs to help protect the species from further harm. If you're an animal lover who wants to see these beautiful creatures in their natural habitats, there are a few destinations that you need to visit in your lifetime. Check them out below.
RELATED: 10 American Animal Sanctuaries You Should See With Your Whole Family This Summer
11

See Elephants In An Ethical Way In Thailand
To see elephants in an ethical way, there are only a few destinations in the world you can travel to. Thailand is, unfortunately, one of the places that exploit elephants for tourism at a number of theme parks. But it's also home to a select few sanctuaries that take in elephants that have been abused, and aim to rehabilitate them in a nurturing way.
Remember to stay away from any elephant "sanctuary" that offers to give you rides, or has the elephants chained up. Look for whip markings and other signs of abuse on the elephants. Though the genuine sanctuaries do exist, they're few and far between.
10

Ride Horses In Iceland
9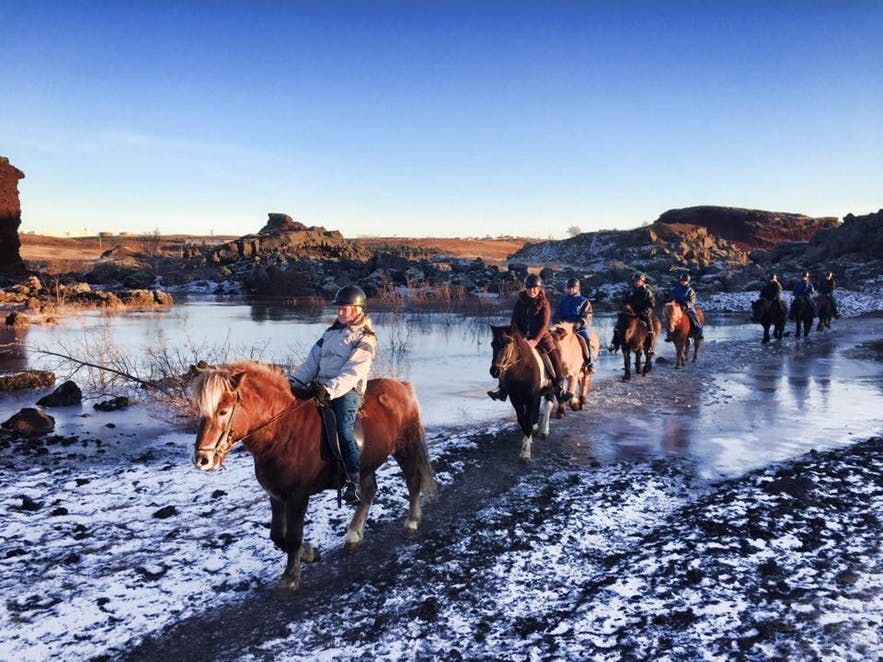 Iceland might not be the first place you think of when the subject of horseback riding emerges. Alas, the wintery destination is ideal if you're interested in riding or simply spending time with horses. There are several tours from different companies that run fascinating guided rides of the rugged Icelandic landscape.
Not only will you get a chance to spend time with the horses, but you'll also get to take in some truly breathtaking scenery. It does get extremely cold in Iceland, though, so just remember to bring your thermals with you!
8

Check Out The Sheep Of New Zealand
There are a few countries in the world which have more sheep than people, and New Zealand is one of them. While you're touring through the spectacular mountainous scenery of the North and South Islands of New Zealand, you'll definitely stumble upon several flocks of sheep.
Sheep farming is a very prominent industry in New Zealand, so it's a good thing there are supposedly 20 of them for every single Kiwi living in the country. Sheep may seem like a less exciting animal to see, but against the beautiful backdrop of New Zealand, they're quite a sight.
7

Cuddle Felines in the Japanese Islands
Where else would you go to see cats than the land of Hello Kitty itself! There are 13 Japanese islands where there is a larger population of cats than there is of humans. One of these is Enoshima, located near Tokyo. Visit here and you'll find thousands of felines roaming the streets.
RELATED: 10 Places In Japan Made For Animal Lovers
The cats are cared for by the locals of the island, and tourists can feed them in designated feeding grounds. Cat-lovers will love getting up close and personal with the felines roaming around the Japanese islands. So much better than a cat café!
6

Get To Know Llamas And Alpacas In Peru
In the mountains of Peru, you'll find llamas and alpacas roaming amongst ruins, grazing in the parks, and wandering about the markets. It's not just a myth or a stereotype. You really will find these beautiful creatures all around the ruins of Machu Picchu.
You'll come across decorated llamas and alpacas in Peru that you can take a photo with, but it's preferable to approach a free one that you know isn't being forced against its will to stand for photos. Always remember to only approach animals that are showing signs that they want to be approached.
5

Meet The Koalas And Kangaroos In Australia
Contrary to the stereotype, kangaroos and koalas aren't part of daily life for the average city-dwelling Australian. That said, you can still see the iconic creatures in the wild every now and then. Kangaroos sometimes hop to the outskirts of cities from the bush, and koalas can often be spotted up in the gum trees.
RELATED: 10 Cute Australian Animals To See That Aren't Koalas
To guarantee a sighting (and even an interaction) with kangaroos and koalas, visit one of Australia's many ethical wildlife sanctuaries. Here, you'll get a chance to feed the animals and get up close for a cuddle.
4

Respect The Cows In India
Cows are considered sacred in the Hindu religion, which is the faith of around 80% of the population of India. That's why you'll often see them wandering through towns and cities. Locals feed and worship them publicly, rather than considering them a nuisance.
Cows aren't the most interesting or exotic animal to see, considering most countries have them. But it's not every day that you see them roaming around urban areas. Because they are so revered in Hinduism, you'll never see a cow being kicked out of the way here.
3

Play With Monkeys In Indonesia
Monkey lovers need to visit the Sacred Monkey Forest in Bali, Indonesia. Located in the mountainous region of Ubud, the forest is home to around 750 monkeys that you'll find swinging freely through the overgrown trees.
RELATED: 10 Things Most Disney Fans Didn't Know You Could Do In The Parks
Visitors are free to feed the monkeys food that they can purchase, but be prepared to be totally swarmed. It's also not advisable to bring any of your own food or drink into the forest since the monkeys aren't afraid to scavenge through people's bags if they can smell something appealing. They definitely don't understand the word no!
2

Get Up Close And Personal With Highland Cattle In Scotland
One of the great things about Scotland (and there are many) is that it's home to Highland Cattle. These furry cows were originally called Black Cattle due to their dark coloring, although we now associate them with the traditional brown color. It's hard not to fall in love with them when you see them in the flesh!
While you won't find these hairy coos, as they're called in Scotland, roaming around the cities, you will meet them if you venture into the country. There are several tours you can take up in the Highlands that allow you to actually stop and have a photo with the friendly beasts.
1

Observe Sea Life In Mexico
According to Hostel World, around 59 countries currently hold dolphins and other sea creatures in captivity. Sea creatures weren't meant to live in pools, nor were they created to simply perform tricks and give rides to humans. To see dolphins and other sea life in an ethical way, visit Mexico.
Here, you'll find the amazing Sian Ka'na Nature Reserve, where the dolphins frolic in their natural habitat rather than suffering for the sake of tourists. They're not exposed to cruelty here and live a much more fulfilling and happy life.