With challenges like climate change and scarcity looming on the horizon, the need for smart cities is stronger than ever. Thankfully, many of the world's major metropolises have taken steps toward becoming smarter, greener and more sustainable.
Home to public transport systems that actually work, buildings created from recycled materials, innovative technology, sensible urban planning and a strong sense of social cohesion, the following cities are among the smartest in the world.
There is plenty to do when you visit these destinations, so keep reading for a few ideas on how to spend your time in the world's smartest, greenest, and most sustainable cities.
10
London, England
According to the sixth edition of the annual Forbes, London was named the world's smartest city in 2019. This success comes from its number of quality universities as well as its transportation system and urban planning.
Seeing a West End show sounds like a cliché thing to do in London until you can score tickets for under £20. Simply call on the day and ask for the cheapest tickets they have. You probably won't get the most in-demand show, but you'll still get a night of entertainment in one of the world's most iconic locations.
RELATED: 10 Things To Do In London If You Only Have 24 Hours
9
Copenhagen, Denmark
Copenhagen is well on its way to being one of the greenest and most liveable cities on the planet. The Danish capital aims to be carbon neutral by 2025 and boasts smart technology throughout its historic streets. 40 percent of the residents in Copenhagen commute by bicycle, which helps to keep the city green.
When in Denmark, do as the Danes do and see Copenhagen on two wheels. Cycling through the city is fast, easy and fun, whether you decide to go on a bike tour or use the Donkey Bike app and pick up your own bike.
8
Masdar, United Arab Emirates
Technically a region of Abu Dhabi, Masdar is a true city of the future. Penned to become among the most sustainable cities on the planet, Masdar is home to electric car chargers and houses built with recycled industrial waste.
Masdar is the first city that is fully powered by renewable energy, so the best thing to do when you visit is to learn as much as you can about how the planners are leaving their mark on the world. The city boasts a research institute, as well as a number of restaurants and cafes.
7
Tokyo, Japan
Tokyo's ranking as one of the world's smartest cities comes from its high rates of labor productivity, as well as its achievements in urban planning, technology and mobility, and transportation. One of the best but least well-known things to do in the Japanese capital is enjoying a view of the city from the Tokyo Metropolitan Government Building.
Most tourists flock to Tokyo Tower to get those phenomenal city views, but few people realize you can get the same view from the government building, located in Shinjuku. The 45thfloor hosts two panoramic observation decks, which you can access for free.
RELATED: Tokyo, Japan: Planning The Perfect Weekend
6
Amsterdam, The Netherlands
From its cycling culture to its technological advances, Amsterdam is renowned for being one of the world's most forward-thinking cities. The many houseboats in the city's canals have paved the way for new neighborhoods of floating houses to be built, which are a great way to deal with overcrowding and make use of the many waterways.
You can check out the floating neighborhood in Waterbuurt West, which is accessible to the public. The homes are quite a sight since they've all been designed individually and feature an array of colors and styles.
5
Paris, France
Though the City of Lights holds onto some traditions that are now centuries old, it has been ranked as one of the world's smartest cities due to its position as a financial hub in Europe, its international outreach, its human capital, and its up-and-coming technology.
Most tourists rush to walk the Champs Elyées when in Paris, but if you're looking for a hidden gem, head instead to Marchés aux Puces. Often thought of as a flea market, Marchés aux Puces is a gateway into the past, offering visitors the chance to browse through stalls of vintage treasures.
RELATED: 20 Absolute Essentials For First Time Visitors To Paris
4
New York City, USA
New York is fast becoming one of the eco-friendliest cities on the planet. With its city grid powered by wind power and renewable sources, New York recently added 50 electric vehicles to its plethora of yellow taxi cabs and is looking to ban all trans-fat food additives from Manhattan.
You'll never run out of things to do in New York City. For something alternative to the typical tourist landmarks, why not visit the Strand Book Store in Manhattan's East Village? Home to 18 miles of books, this is one of the best places in the city to get lost in.
3
Reykjavik, Iceland
Reykjavik may be one of the smallest cities to be ranked as the smartest in the world, but its making waves in the way of sustainability. More than 99 percent of Reykjavik's electricity production comes from geothermal and hydroelectric energy, making its buildings naturally green.
Cold-water swimming has been part of Iceland's heritage since the days of the Vikings. While in Reykjavik, see if you can brave the waters of Nauthólsvík Geothermal Beach. The temperatures are just above freezing in winter, but there's a communal hot tub and steam room nearby to help take the edge off.
RELATED: 20 Breathtaking Photos Of Iceland That Will Make You Book A Flight Instantly
2
Vienna, Austria
1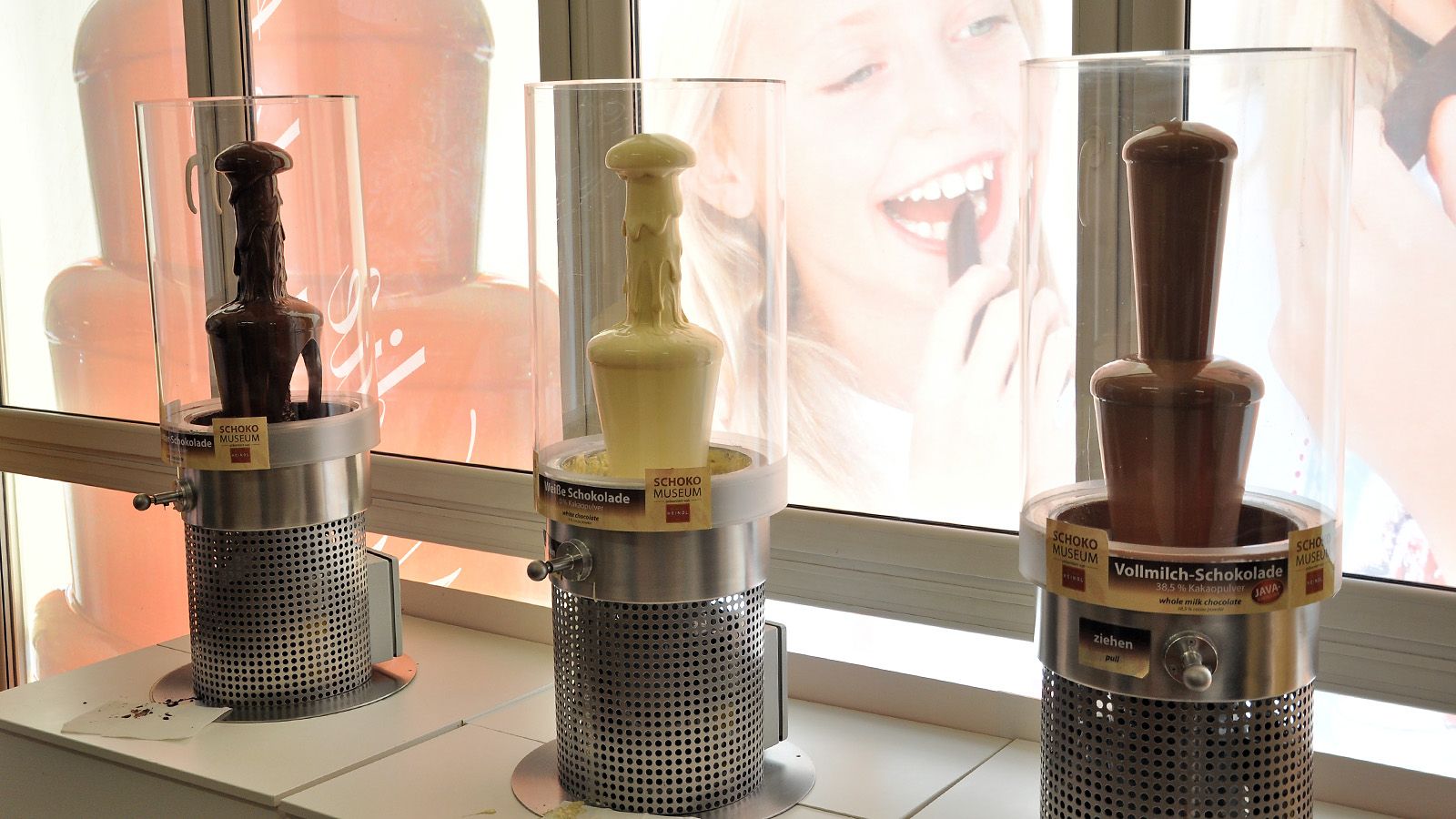 Vienna is known for hosting such iconic musical figures as Beethoven and Mozart, but now it's cementing its place as a green and forward-thinking city. It is home to one of the most effective public transport systems in Europe and is currently at 14 percent renewable energy source use.
After you've taken in the stunning architecture in Vienna, head to a chocolate museum. While the Chocolate Museum Vienna offers chocolate-making workshops and free tastings, the Schokomuseum gives insights into the production of their chocolate and likewise offers tastings and workshops.
NEXT: Live Like A Local: 10 Most Authentic Austrian Cafes In Vienna