When the snow and slush keep piling up and leaving the house to grab a coffee feels like too much effort, it feels like time for a beach getaway. A popular way to enjoy this type of trip is by booking an all-inclusive resort. Since travelers can get a package including the flight, food, and hotel, it's a really easy way to travel as you don't have to spend hours on your computer looking up restaurants and other places that are close to a hotel.
While there's never going to be a bad time to head on a beach vacation, there are times of the year that will give you the best deal possible, along with some helpful things to keep in mind. Keep reading to find out the cheapest times to book an all-inclusive.
Book Right Before You Want To Go
When you want to know the most affordable time of year to book an all-inclusive, you should book right before you want to go, according to Reader's Digest. The website says there are "some terrific last-minute deals" if you can be spontaneous about when you'd like to go on your trip.
This is an interesting idea because, on the one hand, many people enjoy booking a trip months in advance so they can look forward to it. But deciding to hop on a plane a few days after booking an all-inclusive could be exciting... and if it lands you a great deal, even better.
According to a 2018 article in Lodging Magazine, Hoffman York, an ad agency, did some research and discovered that 44% of people went on vacation without much prior planning. They looked at 888 travelers who went away in the past year. The ad agency's official website says "4 in 10 travelers plan and book their vacations within two weeks of departure." That's good to know, and since there are a lot of people who are fine with traveling this way, there seems to be no downside to booking an all-inclusive about a week or two before going there. Just maybe give your boss a heads-up about the general time period that you're planning on going away.
Heading To Mexico? September Is A Cheap Month
Cheap Flights suggests booking a flight to Mexico in September as this is going to be the month that costs you the least. According to Holiday Weather, September weather is really nice in Cancun, Mexico. While there will be some rain, there is also a lot of heat and it still feels like the summertime. The website also notes that this may be "hurricane season" but that Cancun doesn't often have hurricanes so it's nothing to worry about.
Since there are so many amazing all-inclusive resorts in Mexico, this would be easy to do, and you get a wonderful stay at a resort and save some cash, too. Try Flamingo Cancun Resort which has a place at the resort to get coffee, entertainment at night, free Wi-Fi, and is considered to be family-friendly. There are many restaurants at this resort, which is convenient and awesome. One particularly cool one is Don Roberto's Bar and Pizza as you can order some pizza and sit by the pool to enjoy it.
Book In November And October As It's Much Cheaper
As the months start creeping toward December, the weather is pretty chilly in many North American cities and towns, and nothing sounds lovelier than an all-inclusive resort. And while traveling at Christmas can really rack up the crowds and the costs, the months just before it can result in some good deals.
Reader's Digest 
says that booking an all-inclusive resort during the months of November and October is going to be much cheaper. This is because this is the "off-season."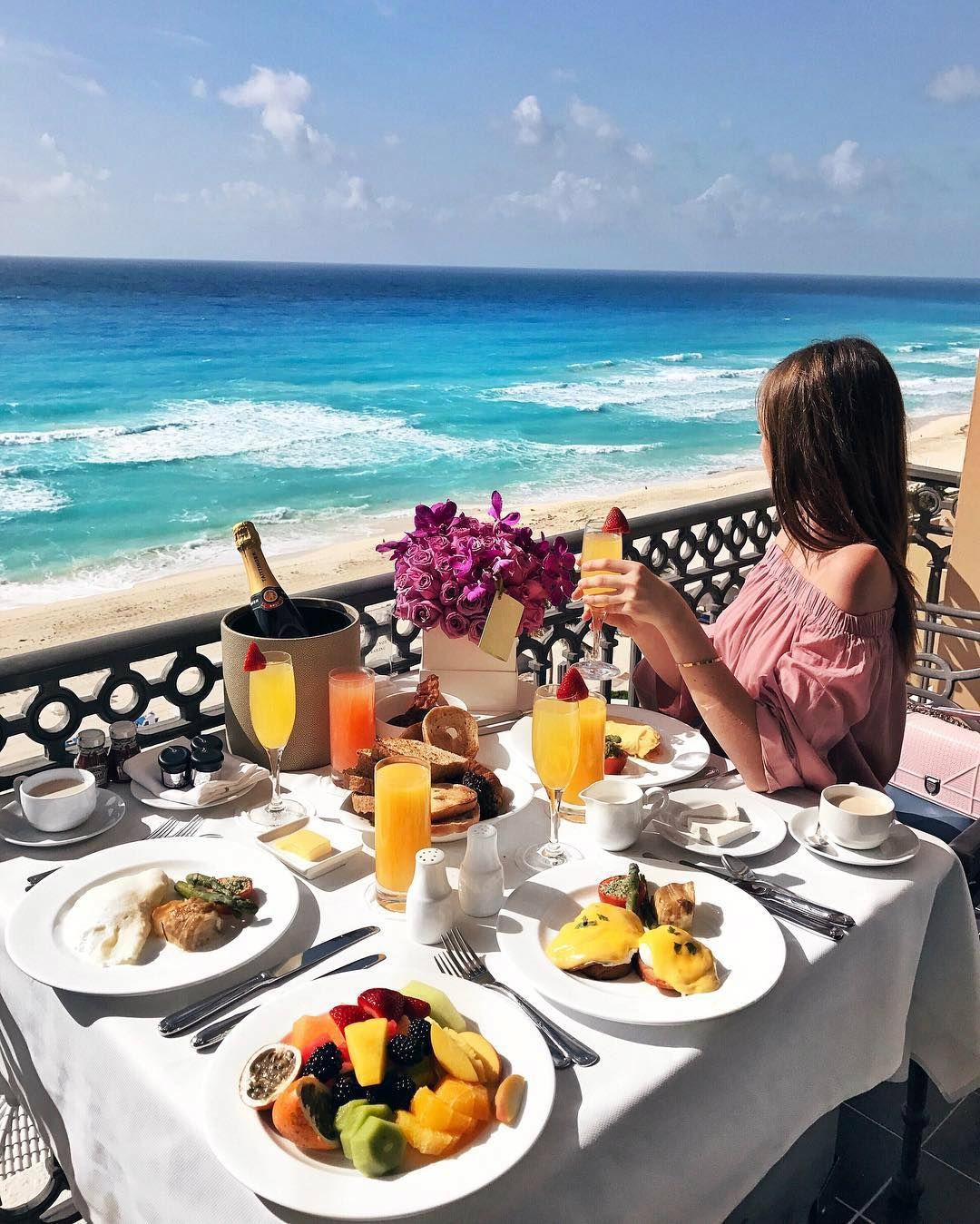 Of course, there is both a pro and a con to booking some time at an all-inclusive resort during this time. While you will save money, if it's not "peak season" then maybe the weather won't be quite as nice. However, if you're someone who travels a lot or would like to take two all-inclusive vacations in one year, going at a cheaper time of year will make a lot of sense.When you're wondering about the cheapest time to book an all-inclusive, these are some ways to get an amazing deal: book right before you want to go, think about going to Mexico in September, and book your trip in November or October. With these pieces of advice, you'll be lying in the sun in no time, and you'll be smiling, even more, knowing that you saved a good amount of money.NEXT: 
10 All-Inclusive Resorts In Cuba That Treat Guests Like Royalty (5 With Bad Reviews)